BE A Hypnotherapist
"I am very grateful to Billy and Kit for caring for me and all my course mates. They have instilled in me that success is possible of I am ready to let go of my emotional baggage and move forward. Every tear dropped is a sign of letting go and hope to flow in." – Ng Poh Lin
What is Hypnotherapy?
Hypnotherapy is a term used to describe the use of hypnosis in a therapeutic context. Hypnotherapy can be used either as a stand-alone therapy or in addition to psychological intervention. It can relieve anxieties, improve memory, weight loss, smoking cessation, stress management and much more.
Why Hypnotherapy works?
Hypnotherapy is a serious therapeutic technique with amazing transformational power and yet, it is a pleasant and calming experience. A widely accepted method for creating positive changes that begins with the creation of an altered state of consciousness which stimulates the relaxation response that enables the mind to be suggestible. Hypnotherapy helps in accelerating positive changes.
Professional Hypnotherapist
Unleash the power and potential of your Unconscious Mind using the powers of Hypnosis. You have the ability to be amazing, if only you knew how. Accelerate positive change in yourself and for others.
History of Hypnosis
The Conscious and Unconscious Mind
Preparation for trance
Stages of Hypnosis
Suggestibility Testing
Ericksonian Inductions
Deepening Techniques
Hypnotherapy Script-Writing Techniques
Post Hypnotic Suggestions
Self-Hypnosis
Hypnosis is not about the revelation of secrets. It is about relaxing your mind and body and opening up your Unconscious Mind.
Blended Learning – Hypnotherapy Certification
Billy Kueek International has introduced our blended learning training where participants will be able to learn and experience both virtual and live training.
First part of the learning or certification of Hypnotherapy will be conducted online via ZOOM, with the student being able to attend from their home or office.The online class will incorporate breakout rooms for practices which are fully monitored by our experienced Coaching Assistants.
Second part of the certification is 1 – 2 days* live training where students will be taught the remaining Hypnotherapy syllabus and for the trainers to evaluate competency and understanding of the techniques. Students are required to attend all days to get certified based on the requirements of the American Board of Hypnotherapy.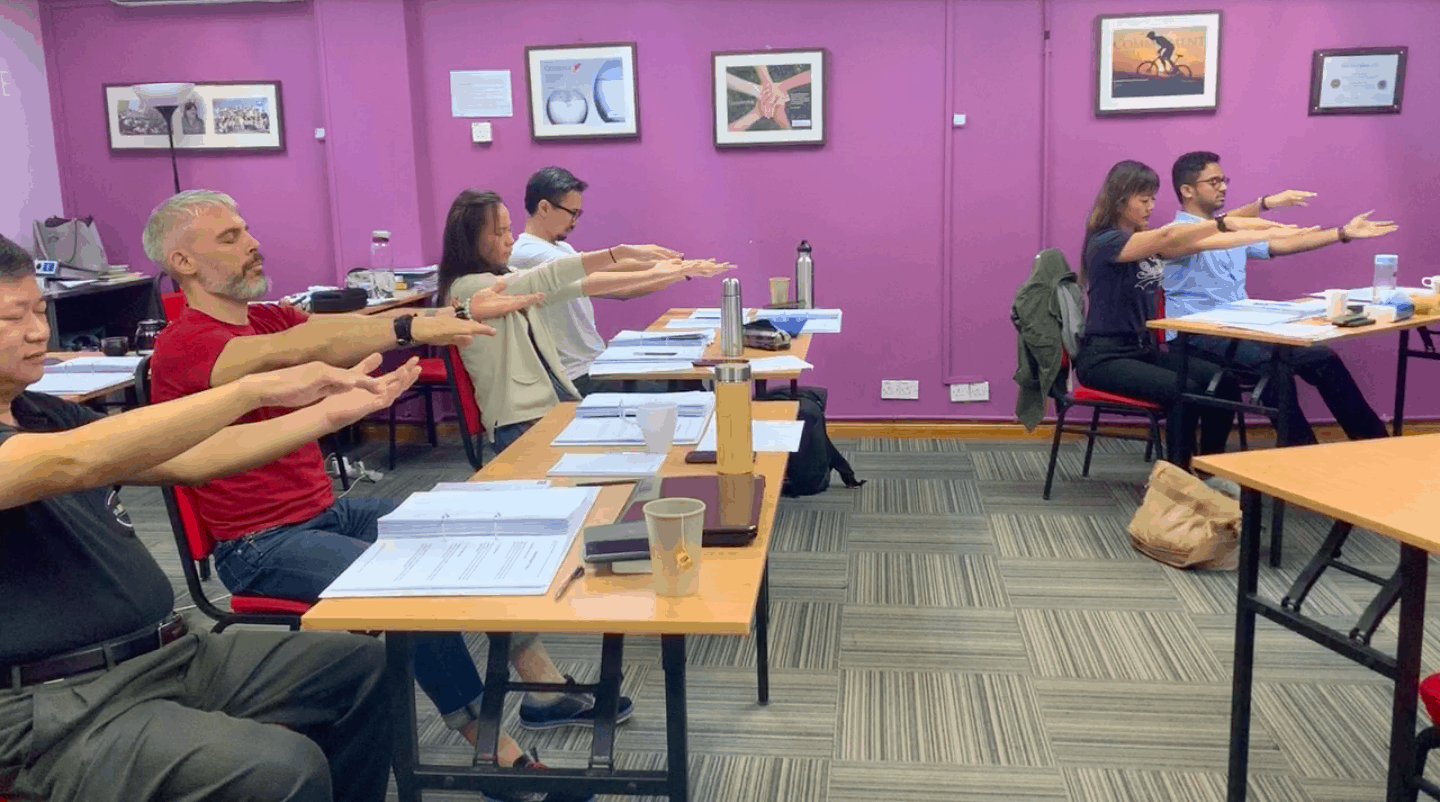 Master Hypnotist
Learn additional induction techniques and be able to present a stage show as a hypnotist. Discover the hypnosis techniques that can be used in presentations.
Scope of Practice
Resistances and Contraindications
Review of Success Criteria
Suggestibility Tests, Initial Hypnotic Training and Waking Hypnosis Test
Multiple Embedded Metaphors
Ericksonian's Patterns of Indirect Suggestions
The Psychology of Suggestions
General Pendulum Paradigm and Analog Pendulum
Hypnotic Inductions and Speed Inductions
George Estabrooks direct authoritarian approach
Conversion of Sleep to Hypnosis and Hypnosis to Sleep
Hypnosis and Health
Stage Presentation
Transforming People Inspiring Lives
Asia's 1st ABNLP approved Institute with 2 NLP Master Trainers focused on making positive changes & creating mindsets of excellence
Phone:+65 8388 0500 (Singapore)
Phone:+6012 649 6500 (Malaysia)
Email: office@billykueek.com
Billy Kueek International Pte Ltd (Singapore)
71 Punggol Central #08-42,
Watertown, Singapore 828755
Billy Kueek International Sdn Bhd (Malaysia)
Unit 3A02, Level 3A,
Lift Lobby 1 Block C,
Damansara Intan,
No 1, Jalan SS20/27 ,
Petaling Jaya 47400, Malaysia